Meet Me in San Francisco (Bay Area)
July 2022
In this Article
Series Introduction
Welcome to the next evolution of the "Meet Me In..." research series. The goal of the series has always been to educate, create awareness, and highlight key facts about where, how and why the physical networks that make up the world's information infrastructure meet.
Read More +
Then
The original research series featured both San Francisco and separately Santa Clara, California. In hindsight, the entire Bay Area is a network interconnection zone, but back then things were still very much telco verses web hosting. Knowing where core, long-haul fiber transport networks were located in a neutral site for easy, direct access was generally more important than knowing where the websites themselves were located. For that reason, 200 Paul Ave in San Francisco was the main carrier hotel and neutral interconnection facility for the city at the time. Santa Clara was and is considered more of a hosting facility, now known as data center, area, but the 1100 Space Park property was of particular interest because of the TYCO Trans-Pacific Subsea system that was located there. This made it more than just a hosting facility / data center and thus was featured in the Meet Me In series.
Read the original 2003 (San Francisco) article
Read the original 2004 (Santa Clara) article
Read the original 2005 (San Francisco) article
Now
With the help of a favorable mix of population density, proximity, existing Right of Way infrastructure, Internet protocol demand and growth and the resulting metro dark fiber investment to connect it all, this particular market has morphed in to a network interconnection super-region. As a result, it would not make sense to narrowly focus on only one city by name. Given the Internet Exchange (IX) focus on the current 2022 research, the search area has been expanded to encompass a much larger geographic area. Therefore, the results tell a different story than in a traditional city with a single dominant carrier hotel remaining dominant for almost two decades.
San Francisco (Bay Area) Internet Exchanges
With the inclusion of Fremont, Palo Alto and San Jose the research shows Any2West currently being the dominant IX with 275 ASN's available in 6 sites and Equinix just behind with 212 ASN's available in 4 sites, but interestingly, the Hurricane Electric facility at 48233 Warm Springs Blvd has an aggregate of 676 ASN's across 11 IX's located at the facility. The research does not account for overlap in ASN's on multiple IX's, so there could be some duplication of value in the whole number, but it is still worth noting that this facility has that many options.
The Top 5 Networks (all on the Any2West and the Equinix Sam Jose IX) by number of IX's connected to, are, Hurricane Electric, CloudFlare, Google, Yahoo!, and Amazon.
The tables below display live data on all IXs in the region highlighted in this map image.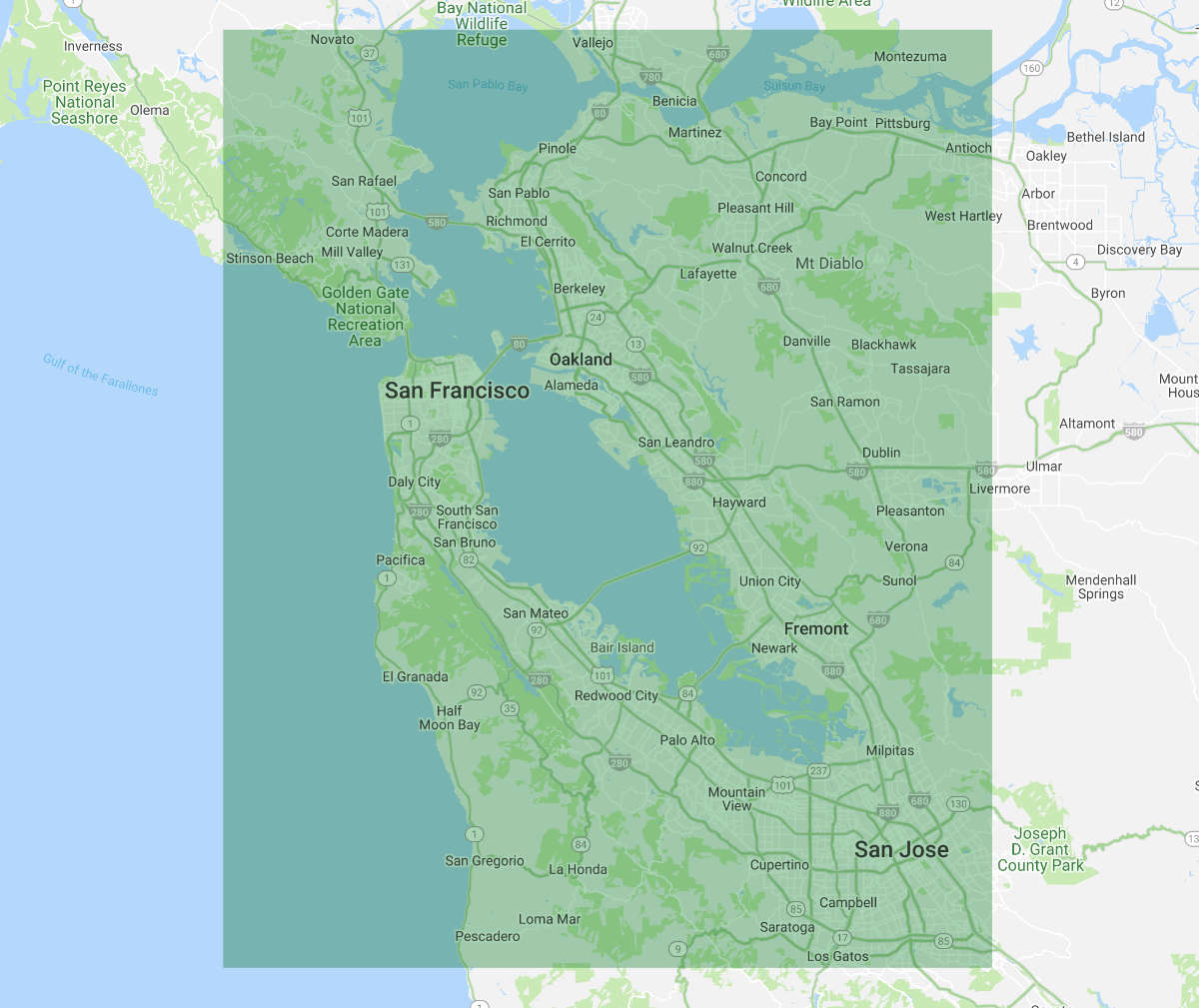 San Francisco (Bay Area) - Internet Exchanges by Location Address
San Francisco (Bay Area) - Networks by Internet Exchange