IMN Data Center Forum
Jun 8th-9th, 2017 in Washington, D.C.
Connect with guest panelist Hunter Newby at the upcoming IMN Data Center Forum in Washington DC, June 8-9. Hunter is speaking on the "President/C-Level Executive Wholesale & Hybrid Player Perspective" panel at 9:15am on Thursday. Other panelists include Miles Loo, Jr. of Cushman & Wakefield, John Sheputis of Infomart Data Centers, Brian Johnston of QTS Data Centers, and Aaron Wangenheim of T5 Data Centers.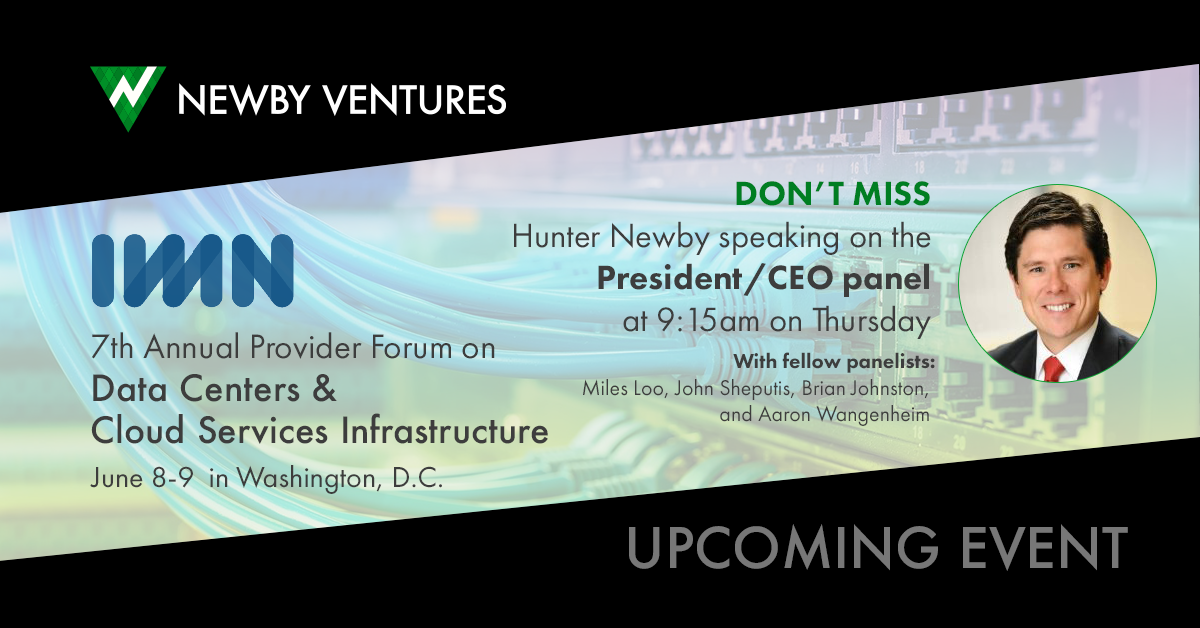 ---